AFFORDABLE

PRICES

FRIENDLY

& TIDY

WORK

GUARANTEED

LATEST

TECHNOLOGY
DOES YOUR HOME IN CRAWLEY POSSESS A WOODEN FLOOR THAT HASN'T SEEN THE LIGHT OF DAY IN YEARS?
Is all that magnificent hardwood waiting like Sleeping Beauty for someone to wave a magic wand and rescue it? Bring in the Crawley wood floor sanding experts to provide the much-needed kiss of life and restore your wooden floor to its former glory.
​At the Crawley RH11 wood floor restoration team we know all about wooden flooring in the area and how to rejuvenate tired and damaged floors in commercial and residential properties. Our comprehensive, friendly and professional service is backed up by two decades in the business, and we bring real passion to the job.
​Using the very latest equipment and a battery of eco-friendly stains and other finishes, even the most jaded wooden floor will rise from oblivion and grace your property as it was designed to do when originally laid down. The disruption will be minimal and the results a real revelation!
OUR FIRM PLEDGE
​Our passion and experience are fortified by membership of several official organisations, guaranteeing our professional credentials. At the Crawley floor sanding company RH10, we pursue perfection and are members of:
· The Federation of Small Businesses
· The Guild of Master Craftsmen
​· The National Wood Flooring Association
​
We are also a Junckers Approved Maintenance Contractor and are covered by our £5million of insurance, so nothing is left to chance and customers are fully covered. You're in very safe hands with us. Check out a few customer Testimonials for additional reassurance and to see what other people in Crawley think of us and the services we offer them.
WE DO EVERYTHING
​

From spacious ballrooms like sets from 'War and Peace' to humble hallway parquet floors, we bring the same level of commitment and professionalism to every job we undertake. From simple sanding jobs to full floor restorations, we always bring out the best in your Crawley wooden flooring.
Find out more about our wood floor services in Crawley by completing the online form, or contact us by phone or email. Our friendly team will always be happy to answer any questions and arrange for a free consultation.
LATEST NEWS, RECOMMENDED ARTICLES & TIPS
Wooden floorboards: the perfect finish for a vintage home
A stunning wooden floor is always beautiful, no matter what the theme of your house. However, if you're trying to create a vintage, retro theme in your house, a wooden floor can be extra special.

Vintage style

To create the perfect vintage feel in your home, there's loads of ways you can add some character and vintage charm. Have a look for some key pieces of statement furniture, like a retro dresser, and try to find some quirky vintage style lamps to add soft lighting. Look out for old illustrations and artwork for the walls and try to find some cool vintage accessories, like martini glasses, old signs and retro biscuit tins to add some vintage charm.

What about your existing floorboards?

If you're lucky enough to live in a historic home, you may have had a glance under the carpets at the floorboards below. Often people are amazed at the quality and design of the original flooring of their house, from classic parquet flooring in Victorian hallways, to beautiful large, rustic planks in your kitchen. It's definitely worth looking at what is under your floor before deciding to install a new one, and if you're in Southern England, the team at The Floor Refinishing Co can help you achieve the perfect finish for your vintage home.

Choose the right finish

When it comes to wooden floors, there are a huge range of options you can choose from. From glossy, sparkling floors, to rustic dark stained boards, the finish you choose will make a difference to the look of your room. Have a look online at the wooden floors and vintage rooms you really like and see what option you think would suit your home best.

Get expert help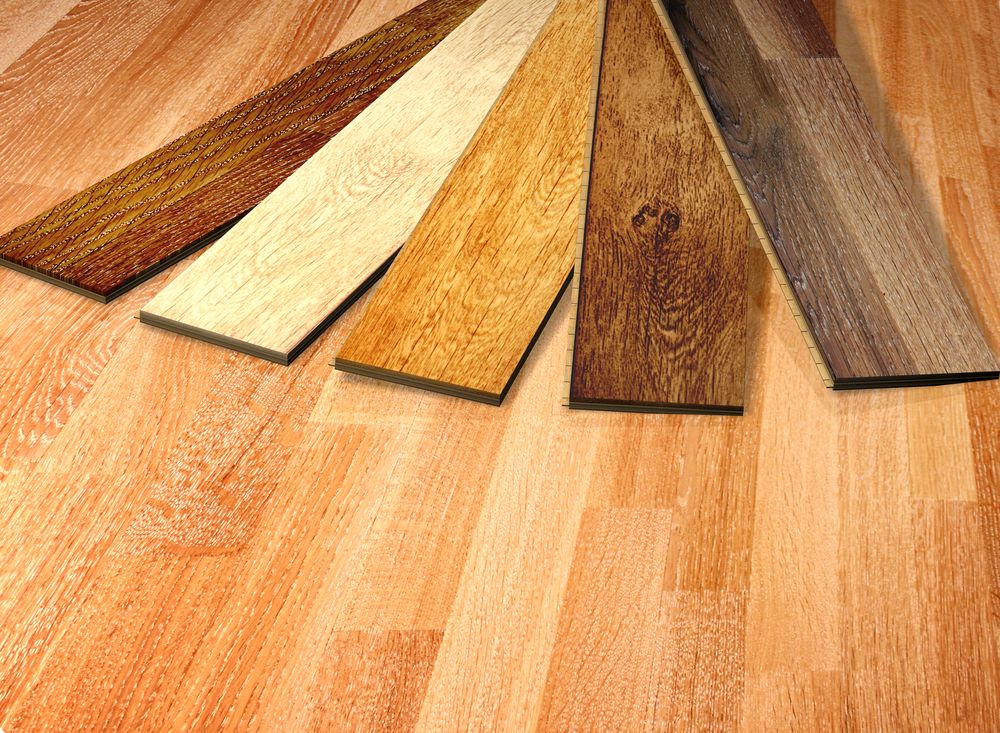 To get your wooden floor up to scratch and really finish off your vintage room, your floor may need sanding, staining or finishing. Wooden floor restoration can be a huge job and requires specialist equipment, so it's definitely worth looking for local wooden floor specialists.

At The Floor Restoration Team we have 23 years of experience and a great team who know exactly what to do to make your floor totally perfect. We even have a free survey service, so contact us today to see what we can do to help you create your perfect vintage room with a stunning wooden floor.
For Fascinating Wood Floors Call 01293 910 119 Now
BEFORE & AFTER