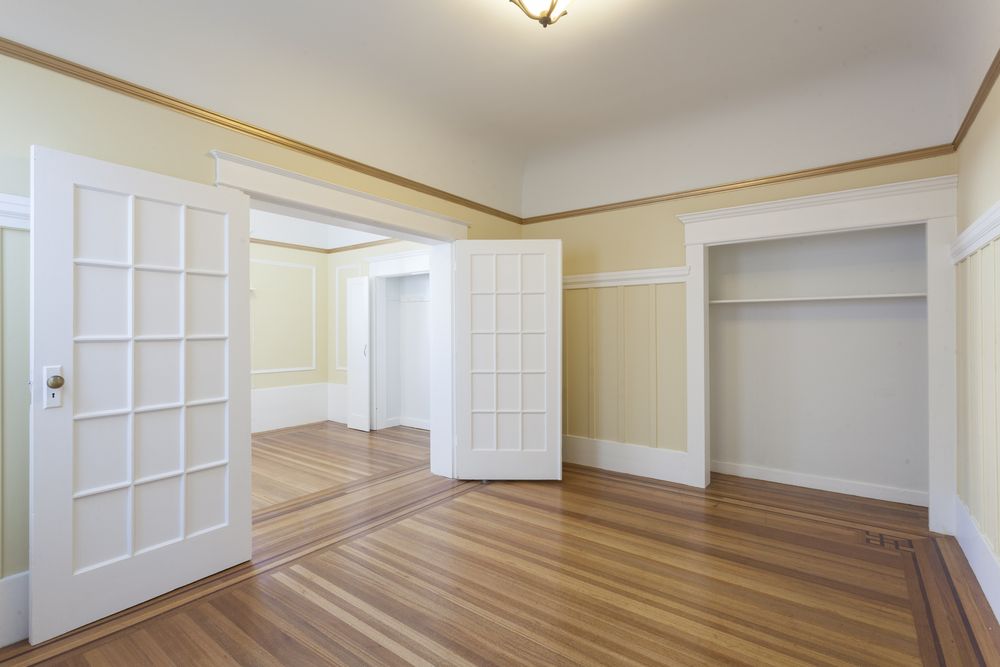 SERVICES
​Are you unable to make up your mind between having a quick but effective buff and polish, a basic sanding job or a full scale restoration of your wooden floor in Crawley? Contact us now at the Crawley wood floor sanding and restoration team for some expert help and guidance. We've been doing this sort of thing for years, and we're just a phone call or email away. Arrange for a free on-site assessment and let's get started! But first, take a tour of our Services to help you decide what you're looking for:
FLOOR SANDING
Basic wood floor sanding is at the very heart of what we do at the Crawley RH10 wood floor sanding and restoration team. It's also one of our most popular jobs with our customers. We use the latest industrial kit to strip away the top few layers of your dirty floorboards, depending on condition, and expose the fresh wood all ready for it to take a range of finishes which you'll choose under our expert direction.
WOOD FLOOR RESTORATION
When a floor has been concealed beneath fitted carpets for maybe decades it will not look too good when the carpet comes off. Fear not, because whatever sorry state it's in the wood floor restoration experts in Crawley will be able to bring it up a treat. We'll agree on the proper course of action together and you'll be informed about what's happening at every step.
​
WOOD FLOOR REPAIR
Carrying out wood floor repairs is obviously less intrusive than completely restoring them, but can include anything up to and including repairing sub-floor levels, so professional expertise is needed. We'll do all this and everything necessary to make the floor solid and airtight, to prevent heat escaping and to eliminate those annoying creaks.
WOOD FLOOR STAINING
For professional wood floor staining in Crawley RH11, our experts use eco-friendly stains and other finishes. They're good for the planet as well as for your home and they're also non-allergenic, so there's nothing to worry about on the health front. There's a huge range of these to choose from to achieve the finish you dream of.
WOOD FLOOR FINISHING
​

Finishing is the stage where you get to apply a varnish, lacquer, wax or stain of your choice to create the final look for the floor. We'll inform you about which is most appropriate for a particular floor. Varnish is the best option for sealing floors in kitchens, where spillages are likely. Waxing will get right inside the wood to create a warm glow for bedroom and lounge floors.
PARQUET FLOOR SANDING
We see parquet floors coming back with a vengeance these days. Because they're usually very old they need particular care to restore them to their former glory. Our Crawley parquet floor sanding experts have the know-how necessary to do this and allow a beautiful parquet floor to grace your home once more.
​​PARQUET FLOOR RESTORATION
A parquet floor restoration will necessitate the replacement of one or more parquet tiles, which is a skilled job. These old, fragile tiles are held in place by bitumen-based glues and can be very difficult to remove. Leave such delicate, skilled work to the Crawley parquet floor restoration experts to get the job done properly.
​​​​PARQUET FLOOR REPAIR
Repairs to a parquet floor are less of a headache than full restorations, but this too requires a delicate touch and a familiarity with the material. It involves replacing and re-bonding damaged and loose parquet tiles and this needs to be done properly. An amateur job will be painfully obvious, so allow us to do it properly for you.
​
WOOD FLOOR POLISHING
All hardwood floors will over time start to fade. If you prefer not to go through the repair and sanding cycle you can bring yours back to life with a good polish. To get the floor ready for this it will have to be properly buffed. Your domestic floors should be polished very couple of years to keep them sparkling. Office floors that are subjected to higher traffic should be buffed and polished annually.
GAP FILLING: RESIN, SLIVERS & SILICON
The gaps that inevitably over time develop between floorboards will cause them to creak against each other. More seriously, heat will be lost through them and your power bills will rise as a result. We use a range of modern slivers, resin and silicon products to fill them in and kill the two birds with one stone. This is a part of our preliminary repairs to get the floor ready for its sanding and finish.
​
WOOD FLOOR MAINTENANCE
​

A wooden floor has to be maintained to keep it looking good even after we've renovated it. It should be buffed and polished every couple of years to maintain the smoothness and shine. We're always here to offer advice on such topics, so don't hesitate to contact us if you have questions on this or other matters.
​COMMERCIAL FLOOR SANDING
​Customers coming to your business premises will notice the state of your floor as well as the general décor. This first impression is important, so you need to keep it looking great. Our Crawley floor sanding and restoration teams are happy to work unsocial hours to get the job done and cause as little inconvenience as possible.
​​SCHOOL FLOOR SANDING
Schools can be challenging environments in terms of wood floor restoration. They have large halls, corridors and gyms which contain miles of floorboards. Fortunately, our specialist wood floor teams in Crawley are used to working in such places. They have the experience and equipment to bring school floors back to sparkling, varnished life and can work in the school holidays to keep disruption down.
​
FINISHES AND SEALS
At the Crawley wood floor sanding offices we take our environmental responsibility very seriously. All of our stains and varnishes are eco-friendly and we select the right ones for the various types of wood we're working on. We'll help you choose the right finish for the project and you'll get the look and feel you're after under our expert guidance. Applying finishes and seals is an acquired art and we have the expertise needed to give you the perfect result